Archive for the 'DaysGoneBy' Category
A few new things (I'm extremely busy with my day job recently so sorry for the lack of update):
– GCS should be faster to load after login than before.
– Sync should be faster, too.
– Should get hi-res pictures regardless of your friends' privacy settings now (if it's untrue, tell me).
Enjoy Google Contact Sync 2.1 beta. As usual, you can just fire up Google Contact Sync to receive the update or get it from here.
p/s: error log should be sent to linh1987 at gmail dot com. Thx
p/s2: there will be bugs.
Just a quick update regarding Google Contact Sync 2.0 beta. With this new version, you should be able to sync hi-res profile picture from your friends to your Google Account. But there're a few catches:
– As far as I know, only Android phones with Ice Cream Sandwich/Jelly Bean may benefit from this update. YMMV
– Due to higher res pictures that need to be downloaded, and some changes from Google policy, Google Contact Sync will be slower than previous version, but not unbearable.
– If you're Google hosted account, then wait. Hi-res contact picture is only available to regular Google account for now.
– If your friends modify his/her following privacy setting ("My Photos"), then you won't get hi-res picture: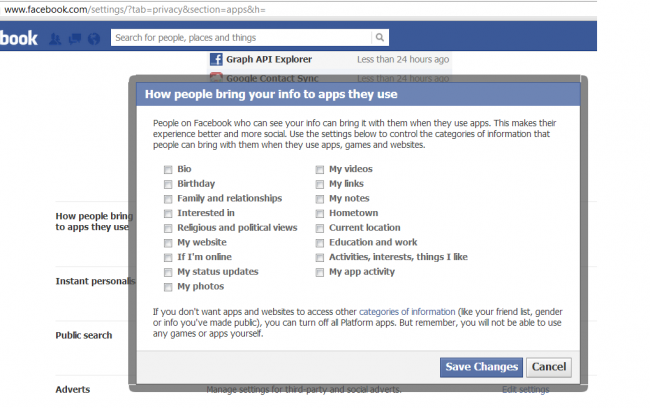 That's it. Enjoy Google Contact Sync 2.0 beta. As usual, you can just fire up Google Contact Sync to receive the update or get it from here 😉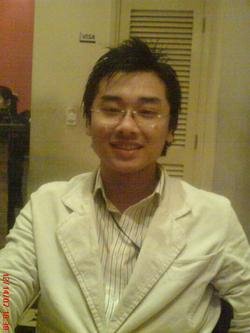 This page is dedicated for Dang Phan Trung Duc.
He was my good friend. We have known each other for only 4 months but in that period, he's more than that. He was closer to me than my closest friend. He has lived a good life, helping each other to his best without demanding anything in return.
He was a good programmer, he has been working in FIS, and he's supposed to be one of my colleagues but the accident prevent him from working with us just 3 days before his first working day.
He was a great fellow raider. We can't go this far in WoW without him.
He died after a tragic accident at the age of 23, the age of love, hope and dream. He still has so much to do but yet..
He died leaving behind his mother, without any brother and sister. His father's gone long time ago.
He died leaving behind his girlfriend Mai. They love each other so much that no word can describe.
He died leaving behind us in such a grief that make we cry a lot just think about him.
You will be missed, my dear brother, by me, by your friends, by your lover, by your family member. Forever.
Rest in peace, my friend. You gone too soon.
Love you,
Linh Le Tung

I played a lot of game, and, mind you, own quite a collection. Sometime I have the patient to finish some of them, but mostly they're left somewhere in the middle, just because I don't have enough time to play everything I bought. Games in Vietnam is dirt cheap, I know. That's a part of the reason I have too many games in my hand to play.
In Vietnam you can't just go out and buy a legal version of the game you want. No one sells it because majority of the population don't have enough money to spend 60$ on each game released. Games are generally sold for about 1$/DVD/game here (yes we price game by the number of DVDs it takes, 4 or 5 years ago it's priced by CDs). I have about 10-20games lying around and only managed to completed 1 or 2 games I really like. The only console which have games selling legally is PlayStation 3, just because it's unhackable. If Gamestop have a store here they will go bankrupt because their pricing on used games can't compete with stores in Vietnam. Generally customers can just bring old game to store which they bought their PS3s and have another game in exchange for like 6$, as opposed to Gamestop where you lose like 20 or 30$ when you sold it back. I dare you enter our realm, Gamestop !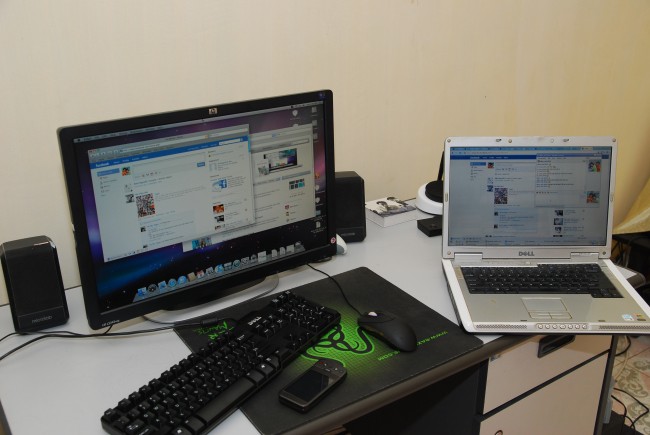 For a few days I have been trying to install Leopard to my new PC.
At first it proves to be difficult, which should not be, because theoretically Intel Mac and PC are running on the same architecture.  After a week of trying to have Kalyway version of Leopard boot with no success, i decided to search around, and it turns out that my particular mainboard, Asus P5Q Pro , need to update a modded Bios firmware to be able to successfully boot into Mac OS.
So I went ahead and flashed new firmware into my computer (WARNING: kids don't try this at home), and the rest of the process turn out to be much simpler, except, Leopard doesn't like my PS/2 keyboard, not-one-bit. It's 8:30 PM and I rode to my nearest computer shop, which is 4kms away from my house, just in time to buy a 10$ Dell keyboard before they closed.
And from dust it booted. Leopard is great, even better with a 22″ LCD. Only a few drivers need to be installed and it runs at its full glory. No wonder Macs still hold a considerable install base among home PCs. User interface is beautiful, from interface elements to transition effect, everything just blend nicely with each other. Before Win7 (more on that later), no Microsoft OS can hold a candle to Mac OS X. Apple's designers sure need to be the greatest guys from all over the world to be able to design such a masterpiece.
It's all about details. You click on an icon, it "bounces" nicely until the application is loaded. You push the Expose button, and all open windows are laid nicely before you for your switching needed (believe me, I really miss it when I get back to Windows). You click on minimize button, and your window "minimizes" with a nice animation, both please to the eyes and at the same time provide you a visual "cue" where your windows minimize to, nice.
That's really something Microsoft missed when they release Windows Vista. The concept is good, the OS is solid, but it's like rough diamond. Everything feel like XP with a new sugar coat. It's rough. No one like it. It's nice to see but painfully to use. But Microsoft really changes the game with Windows 7. And I can say that's it's the most polished Windows ever. Dare I say that Windows 7 is even better than Leopard. Much better.
I will get back about Windows 7 later.
Mừng nhà má»›i 😀 . Về nhà hÆ¡n tháng rồi giờ má»›i lôi được đống ảnh ra xem lại 😛 . Rảnh rảnh up lên share vá»›i mọi người ngắm cho vui :"> .
Đợt vừa rồi Ä'i công tác có tranh thủ mấy hôm trÆ°á»›c khi về sang thăm bác ruá»™t sống ở Prague kết hợp Ä'i du lịch cho mở rá»™ng tầm mắt 😀 . TrÆ°á»›c h đã sang được CPH vài lần, tưởng Europe cÅ©ng chỉ có thế, nhÆ°ng sang đến Prague má»›i thấy mình lầm to 🙁 . Thá»±c sá»± Prague quá đẹp, chỉ biết nói ngắn má»™t câu là nhÆ° vậy 🙁 . Má»™t thành phố cá»±c cổ, đúng vá»›i những gì mà mình tưởng tượng về châu Âu 😀 .
Ngứa tay quá up mấy cái ảnh hôm mới sang Denmark đầu tháng. Cũng không đến nỗi tệ lắm nhỉ? :D.
DSC_0178, originally uploaded by le_tung_linh.