Just a quick update regarding Google Contact Sync 2.0 beta. With this new version, you should be able to sync hi-res profile picture from your friends to your Google Account. But there're a few catches:
– As far as I know, only Android phones with Ice Cream Sandwich/Jelly Bean may benefit from this update. YMMV
– Due to higher res pictures that need to be downloaded, and some changes from Google policy, Google Contact Sync will be slower than previous version, but not unbearable.
– If you're Google hosted account, then wait. Hi-res contact picture is only available to regular Google account for now.
– If your friends modify his/her following privacy setting ("My Photos"), then you won't get hi-res picture: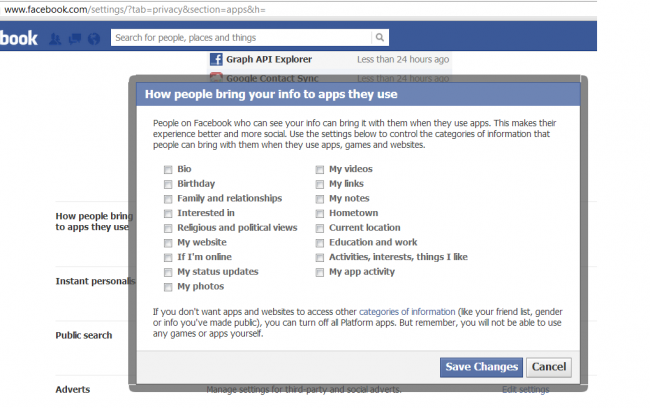 That's it. Enjoy Google Contact Sync 2.0 beta. As usual, you can just fire up Google Contact Sync to receive the update or get it from here 😉